BBC Radio 4 has commissioned a 30-minute series from sketch trio So On & So Forth due to air in summer 2015.
The sharp and tidy sketch trio featuring John Sheerman, Nick Gadd and Martin Allanson will be joined by actress and comedienne Alison Thea-Skot to create x4 30-minute episodes for radio. The show will be produced by Glasgow based indie The Comedy Unit with Gus Beattie as producer and Rab Christie as executive producer.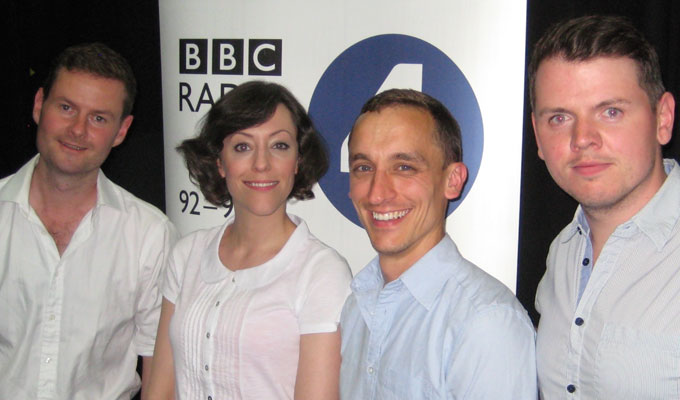 So On & So Forth debuted their first 55-minute show at the Edinburgh Fringe Festival in 2011 going on to win the COFILMIC Best Sketch video Award in 2012 as well as winning viewer video of the week on Comedy Central's Tosh.0. They then joined us as a nominee for Best New Sketch Act at the inaugural London SketchFest in 2013 before appearing on Radio 4's Sketchorama showcase in 2014.
Radio 4 Commissioning Editor for Comedy Caroline Raphael said: 'I knew as soon as I saw their live show this time last year that they would work well on Radio 4; their carefully written sketches, surprising situations and exceptionally fine versatile performances also happened to be extremely funny.'
The Radio 4 series is scheduled to be recorded in April in front of a live studio audience. The show will air on an 11:30 am slot.
So On & So Forth winning video at COFLMIC 2012
Alison Thea-Skot - Britain's #1 Vocal Coach